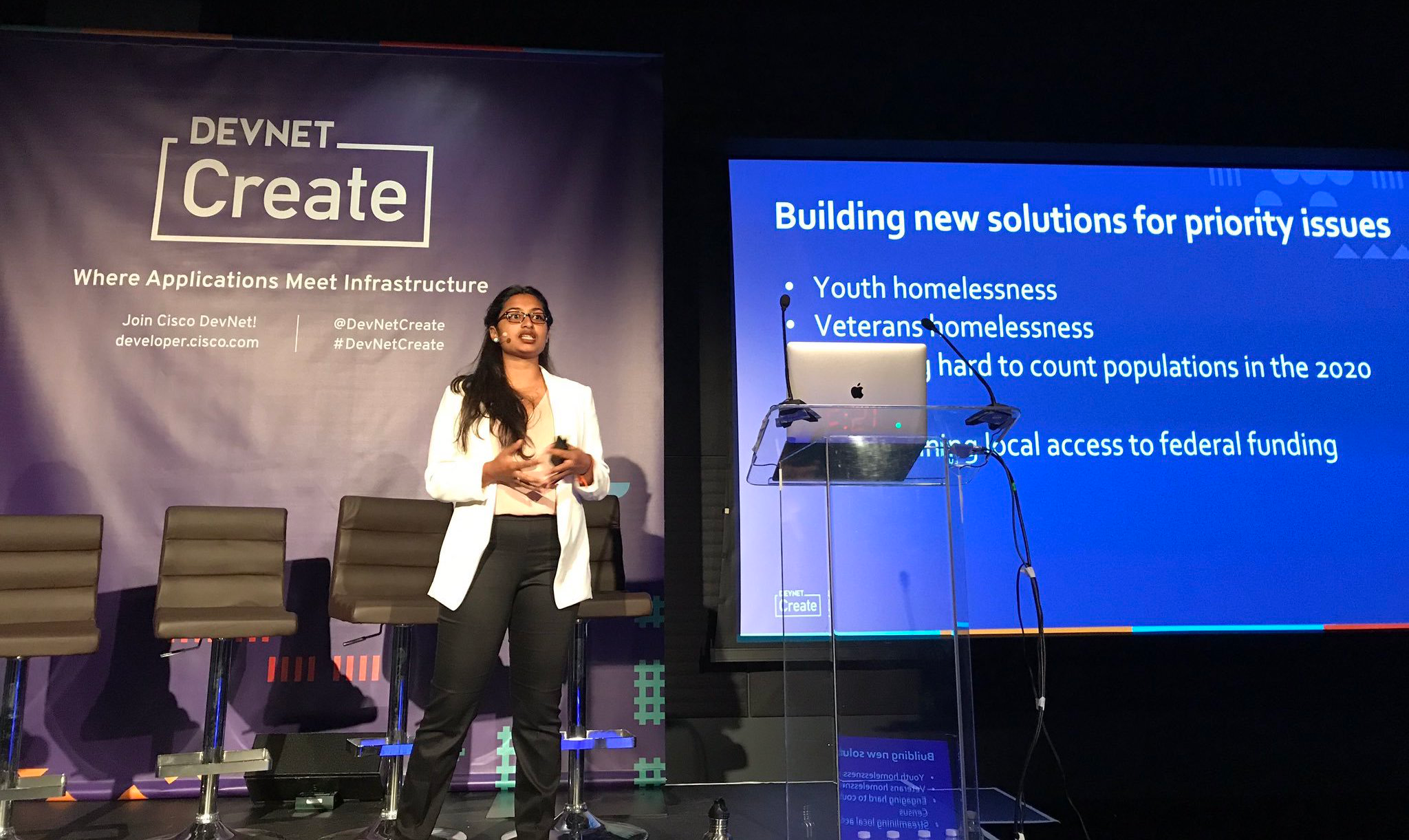 Keynote Speaker
Expanding Economic Opportunity Through Open Data
Cisco Live!, Las Vegas, Nevada, June 2017
Cisco DevNet Create, San Francisco, California, May 2017
Cisco invited The Opportunity Project team to speak about the initiative and to engage developers from across the country with Federal open data. I gave a keynote speech with my colleagues about the project, what we're working on, what our process is, and how developers can get involved.
View the Keynote Speech Here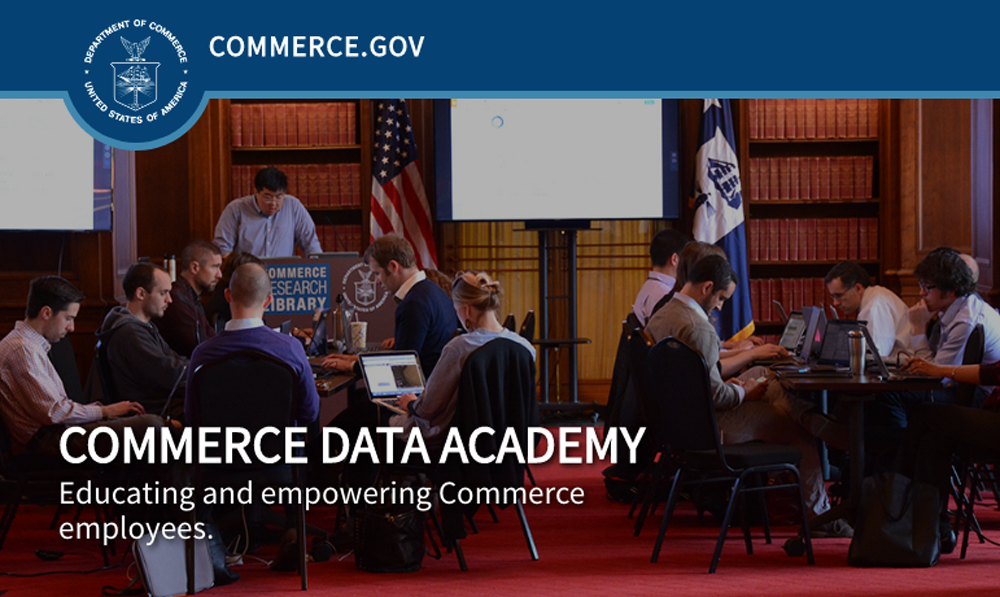 Teacher
Commerce Data Academy
Introduction to User Centered Design, August and September 2017
Introduction to User Experience Design, February and July 2017
Introduction to Design and Photoshop, April and October 2016
The Commerce Data Academy is an educational initiative within the U.S. Department of Commerce with the goal of upskilling Commerce employees with data skills. Educational programming includes classes on data science, web development, and design. I taught six 3-hour long classes within the design subject area, and had a total of 400 students overall.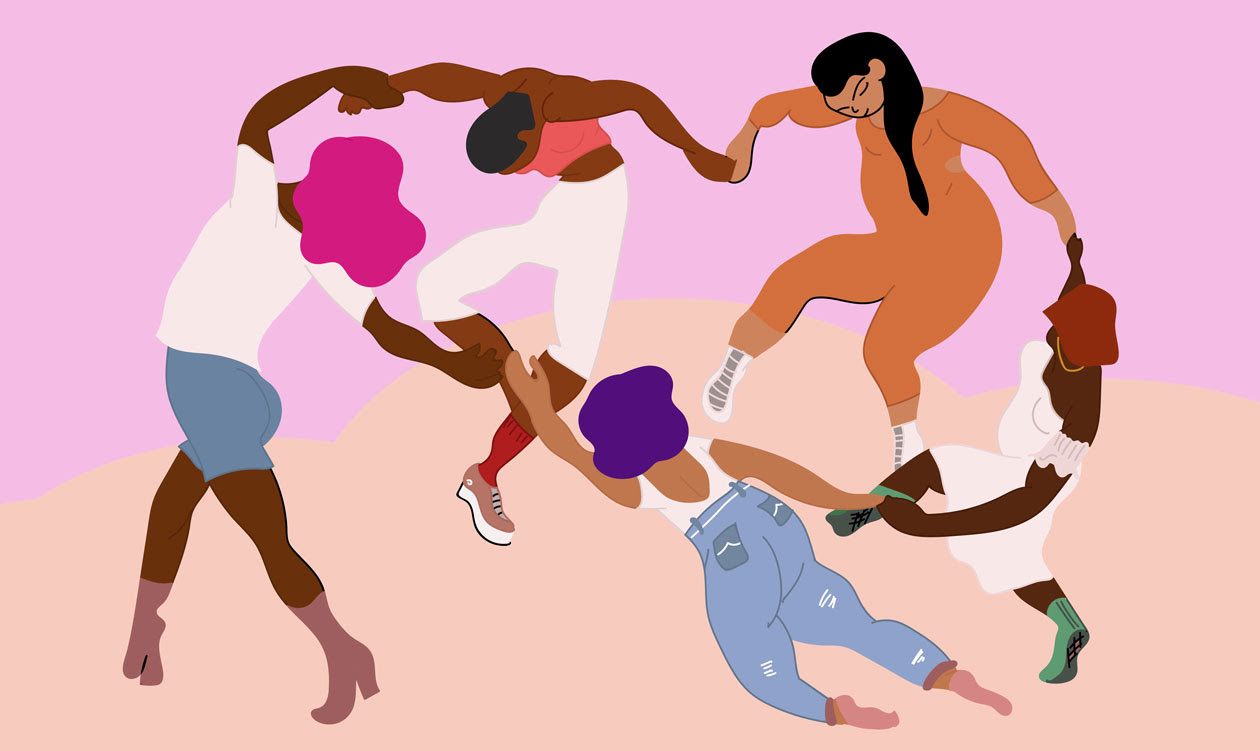 Workshop Facilitator
Crossroads: Intersectional Feminism and User Experience Design
ColorCoded, Washington D.C., August 2017
UMD Diversity in Computing Summit, Washington D.C., Nov. 2016
TechLady Hackathon, Washington D.C., October 2016
I taught this 45-minute workshop on the ideas of applying the theory of user experience design to feminist problems. Participants learned the basic principles of UX, including empathy building, conducting interviews, creating personas, and research synthesis. Throughout the workshop, I presented a feminist problem for participants to apply their UX skills to, in order to help them ideate on a solution.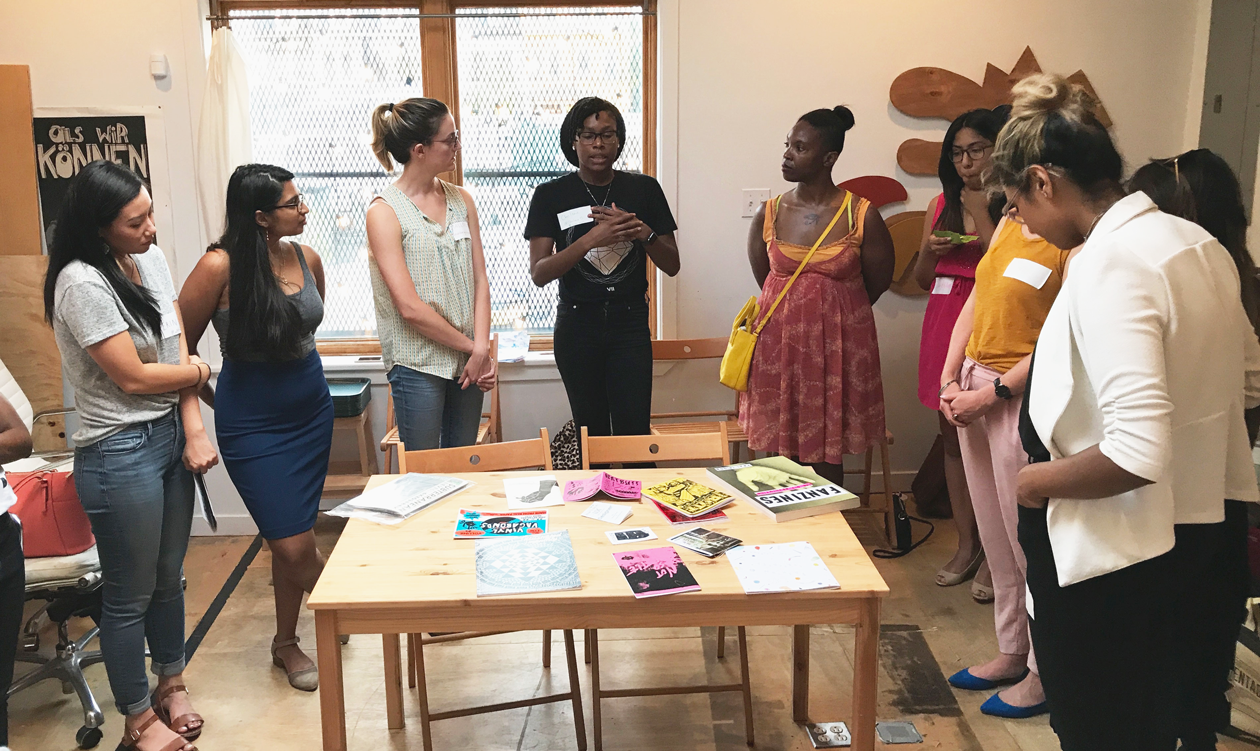 Workshop Facilitator
Paper Marbling and Zine Making
Coffee and Design, Washington D.C., August 2017
I taught this workshop with my mentor to a group of creatives in the DC area. We spent the evening marbling paper using shaving cream and food dye, and then turned our marbled papers into mini-zines.